Zebras is managed by Lyn Collins, a qualified Early Years Professional, Primary School Teacher and Senior Playworker with over 20 years' experience. She is backed up by a team of over 14 caring, qualified staff.
NOTICEBOARD
Free childcare places available at Winter Holiday Club, for children accessing benefits related free school meals and attending Bristol schools.
Contact: zebrasbookings@gmail.com for further details.
Funding provided by Bristol City Council & Department for Education.
*********************
We love Zebras!
We're the Zebras Out of School Club, based in Cotham, Bristol, providing child-centred playcare (supervised by experienced, qualified staff) for children aged between 4 and 13+.
We offer the following services:
Breakfast club @Cotham Gardens School
(for Elmgrove/Cotham Gardens Primary children)
ages 4-12yrs.
Afterschool Playscheme @Elmgrove (open to all) for Reception/Year 1 aged children.

Afterschool Playscheme @Cotham Secondary School (open to all) for Year 2 - Year 7 aged children.

Holiday club @Cotham Secondary School (open to all), catering for children aged 4-13+.
Each service provides a safe, supervised and stimulating environment where children/young people can be active, create, express and enjoy themselves.
We were set up to meet the needs of working parents, carers and their children… and have been growing ever since.
We are an inclusive setting, catering for children with a range of needs on an individual basis.
Please contact: Lyn Collins 07759785014 for further details.

​
CONTACT DETAILS
​
General Enquiries:
Bookings Secretary (email only)
Lisa Collins
Email:zebrasbookings@gmail.com
Operations Manager/Director
Lyn Collins
Tel: 07759785014
Email: zebrasosc@gmail.com
*********************
​
Breakfast Club Queries
Manager
Jim Collins
Tel: 07523110732

Cotham Site Afterschool Club
Termtime only, between the hours of 3-6pm
Manager
Jessica Wakeham
Tel: 07510489337
​
Elmgrove/Cotham Contact Phone:
(available 3-6pm during school terms.
8-6pm school holidays)
Operations Manager
Lyn Collins
Tel: 07759785014
​
​
​
​
​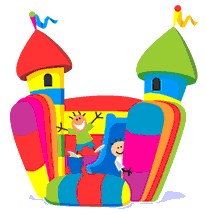 ​
HOLIDAY CLUB:
BOOKING NOW FOR
CHRISTMAS 2023
​
Places filling up fast....book now to avoid disappointment!
​
£39 per child per day
£20 half day (morning/afternoon)



​
​
​
​
​
​
​
​
​
​
..................................................................
Our Ethos:
Fun - We will support children to have fun and express themselves through play.

Friends - We will support children to have opportunities to play with friends and peers.

Freedom - We will support ALL children to have space, time, and opportunities for free play.
​
LOTS OF FANTASTIC, FUN AND EXCITING ACTIVITIES
PLAY WITH FRIENDS AND MAKE NEW ONES
FREEDOM TO RUN, PLAY AND INTERACT WITH THE ENVIRONMENT
​
Supervised and supported by our professional, experienced
and caring childcare team.
​
WE HAVE A JAM PACKED SCHEDULE OF FUN TO SUPPORT CHILDREN'S PLAY!
Highlights include:
Bouncy Castle & Ball Pool daily
Trips
.......and so much more!
​
COME AND JOIN US @COTHAM SECONDARY SCHOOL.
​
OPEN ON THE FOLLOWING DATES:
​
CHRISTMAS:
Monday 18th - Friday 22nd December 2023
​
For all children aged 4-12 years, from Bristol and the surrounding areas.
​
Supporting Bristol's Belonging Strategy for Children and Young People: Vision Statement 2021-2024
Bristol's Belonging Strategy for Children and Young People - Vision Statement (bristolonecity.com)
​
Email: zebrasbookings@gmail.com for further details.
​
​
​
​
​
​
​
​
​
​
​
​
​
​
​​​
​
​
​
Did you know that whenever you buy anything online – from your weekly shop to your annual holiday – you could be raising free donations for Zebras Out of School Club with easyfundraising?

There are over 4,000 shops and sites on board ready to make a donation – including eBay, Argos, John Lewis, ASOS, Booking.com and M&S – and it won't cost you a penny extra to help us raise funds.

All you need to do is:

1. Go -> HERE <-
2. Every time you shop online, go to easyfundraising first to find the site you want and start shopping.
3. After you've checked out, the retailer will make a donation to Zebras Out of School Club at no extra cost to you whatsoever!

There are no catches or hidden charges and Zebras Out of School Club will be really grateful for your donations.

Thank you for your support
​
.............................................
HOLIDAY CLUB OPENING TIMES 2023/24:

​

​

​​​
OCTOBER (1 WEEK)

DECEMBER (1 WEEK)
FEBRUARY (1 WEEK)
EASTER (
SUMMER (5 WEEKS)
​
The UK Interactive Entertainment Association (Ukie) has launched the Get Smart About P.L.A.Y campaign, encouraging more parents and carers to use tools that manage screen time and in-game purchases on video game consoles. Find out more at:

https://www.askaboutgames.com/get-smart-about-play/
​
​
​
Please visit our Registration and Bookings page to book your child into Zebras!